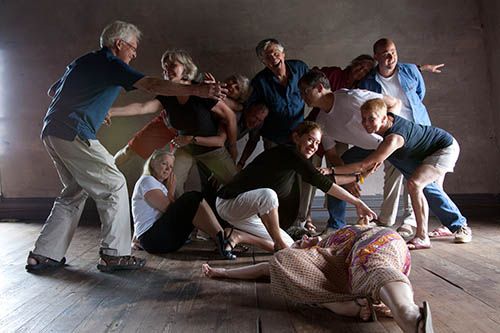 Creativity Workshops
Scheduled classes and talks include:
Creating Writing, Santa Fe Writer's Lab, May 14-17, 2018
Creating Wriitng, Santa Fe Workshops, May, 2017, 2018
Creativity and the Photographer, Maine Media Workshops, July 31-August 6
Jay Maisel: Take Sean Kernan's class. If you are open to it you will be enriched. It's about receptiveness, understanding, expansion and challenge. Take Sean Kernan's class if you are not open to it and you will be shaken up, irritated, annoyed and challenged. In either case it will be time well spent and changes in you will be made. After all isn't that what we're going for?
Creativity and the Photographer is a workshop-in-motion for photographers that brings them to a direct experience of their own innate, ever-present creativity and takes that experience into their photography.
The class uses a series of deceptively simple exercises to re-awaken photographers to that creative state—the same one that was at work when they first took a photograph that they couldn't believe they'd actually done.
I have developed these exercises for over 30 years, often in collaboration with fellow artists: actors, dancers, musicians, painters, writers and poets. Thus unusual approach widens our focus, deepens our seeing—and leads us to photographs that are more awake and alive.
This work is for any level of photographer, from those who have begun only recently to jaded professonals. It assumes that participants seek to work as artists, i.e., in pursuit of disovery and revelation more than reassurance. It presents a way of working out far beyond photographic technique, using real seeing and presence to grasp with all the things that happen before the click.
I have worked on this approach for more than 30 years, in the course of teaching at the New School/Parsons, the International Center for Photography, The Maine and Santa Fe Workshops, among others. I have done this work with many, many photographers, and also with art school faculty, psychiatrists, medical school personnel, women with cancer, and former child soldiers and street children in Africa. A highlight was a "Master Class for Masters" for Maine Media faculty, which included some of the best-known photographers working today.
For this work I have been awarded a Doctor of Humane Letters (H.C.), and a teaching award from the Center, Santa Fe.
(Photo: Margaret Hiden)